Afterkelas.com was established in November, 2020 under Core Consult Resources (SA0535328-D). We are a marketplace and an e-learning platform to match university high achievers as tutors with Upper Secondary school students for tutoring purposes in the subjects of Maths and Sciences. Whether it's a geometry concept that's not sinking, a chemical formula that's challenging to balance, an anatomical part to learn by heart or a Physics topic that sounds like Greek. We've got you covered.
Afterkelas.com envisioned to deliver the best online and physical infrastructure together with outstanding human resources to assist students to get the best grade possible. We help students achieve learning success by unlocking their full learning potential. We provide assistance and avenues for students to boost their grades in SPM. 
As a hub for every academic enthusiast, Afterkelas wishes to take the education industry to the whole new level – to create interconnectivity for students, to improve their learning experience and for university students to contribute to the education development.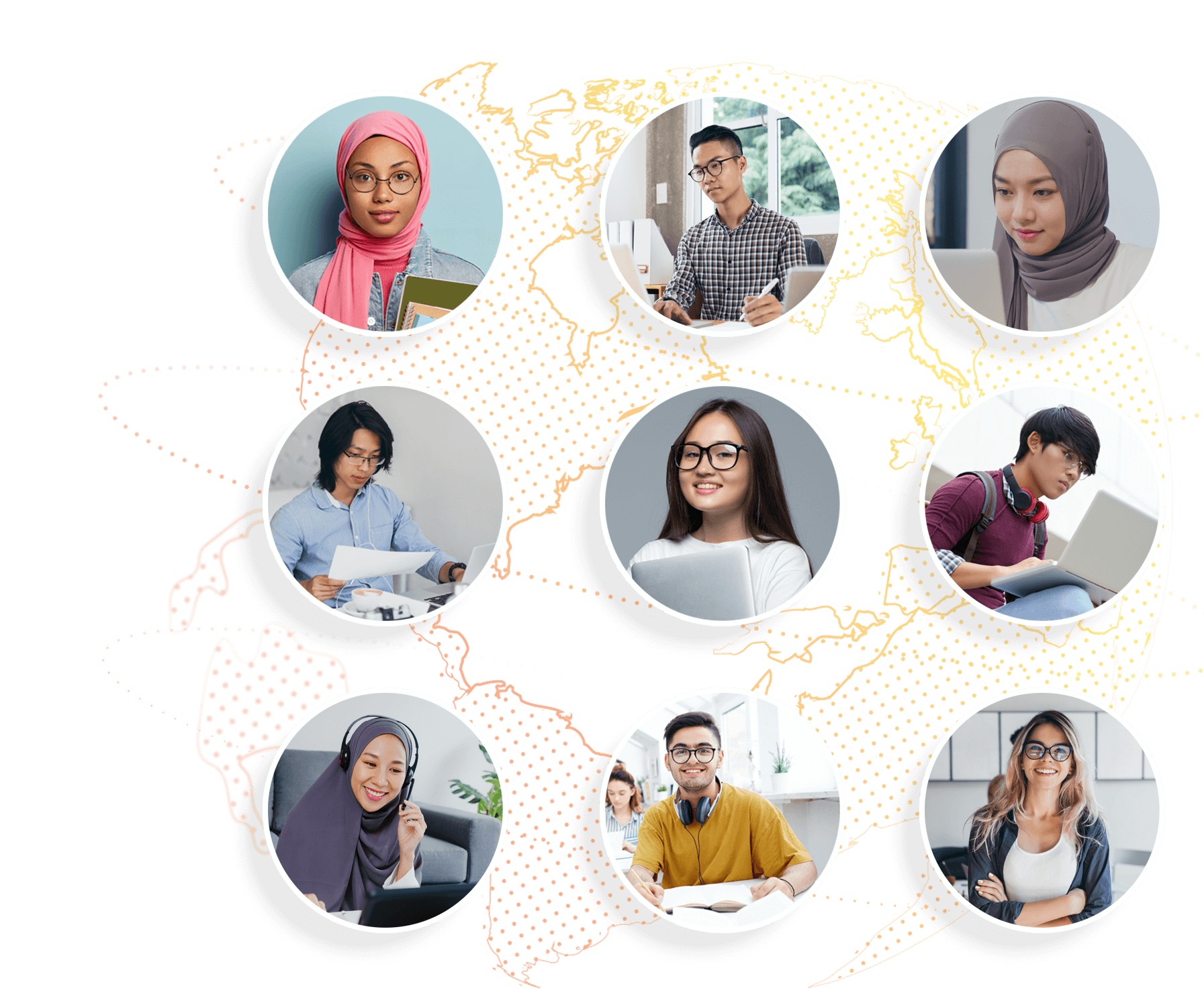 As an initiator of change, Afterkelas has made it a mission that the platform will provide: –
Great Teachers for Great Students
we believe that every student has great potential. Great teachers from top performing university students as tutors are needed to unleash their true academic potential.
Accessibility and Adaptive Learning Experience at Your Way
variety of programmes and DLP Classes available in addition to classes in Bahasa Melayu.
Timely, Relevant, and Compelling Materials
Handwritten, colourful, easy to digest exam materials notes prepared by SPM high achievers.
Our Programmes are your Learning Solutions
We offer the most comprehensive programmes for learners designed to be current and in accordance with the latest KSSM syllabus.
"A revamp of your conventional classroom experience from home".
"A premium personalised education upgrading at your pace".
"A technical crash-course concept for exam preparation during a well spent productive holiday".
Stay Ahead Unfairly with our Modules and Recorded Lessons
Our programmes are supported with structured Coursework Modules and the Recorded Lessons which are used to develop and train the weaker students and further enhance the strong. 
It is simple yet exhaustive, so that students prepare adequately for exams.
Tough Maths and Sciences concept are tackled in the simplest way there is with these customised Coursework Modules which are also available in your preferred medium whether in Bahasa Melayu or English.
Maths and Sciences are tough subjects but working with someone who's excelled in these subjects can be the secret to scoring better. We have assisted many students to score A's despite starting from lower grades! Whether you are scoring low in your Math and Sciences or wish for better grades, Afterkelas.com is here to help you through.
Enroll Now to Start Seeing Changes in your Grades