Meet Your Next Tutor For Exceptional Performance In Your Studies!
Add Maths, Physics, Chemistry, Biology & Maths Online Tutor
Our Programmes are your Learning Solutions
We offer the most comprehensive programmes for learners designed to be current and in accordance with the latest KSSM syllabus.
The classes consist of more than one student and are meant to tackle the entire syllabus. Usually, the lessons will cover one topic at a time until the entire program is completed. It's more or less like a classroom experience, but much more convenient and interesting. And you get to learn from the comfort of your home!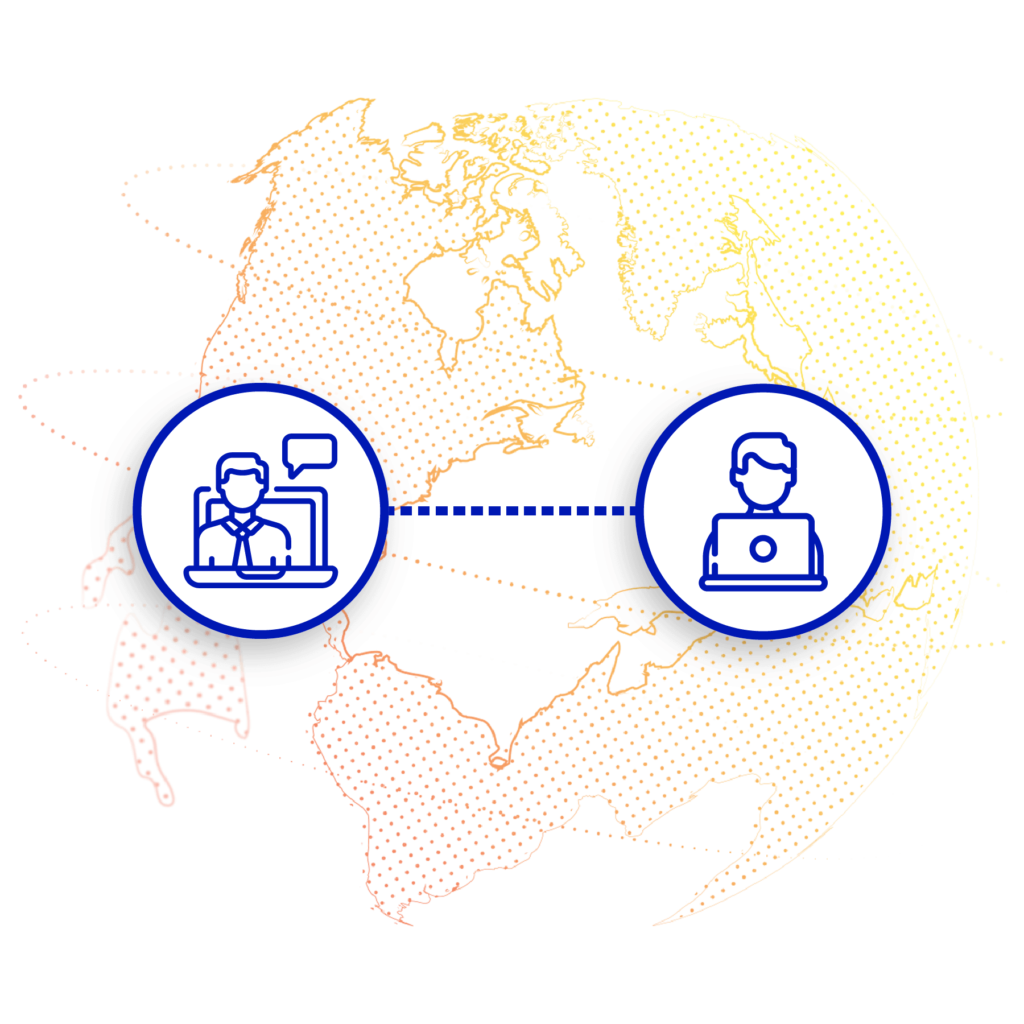 It's a simple online classroom that consists of one student and an online tutor. The lessons will be conducted on Zoom.  You can choose to study the entire syllabus or a topic you're struggling to master.
Intensive Online Workshop
The online workshops will be conducted during the holidays. Therefore, it's a thoughtful way to spend your break as a student. The classes will be available online and a crash-course concept will be implemented to cover several topics within a short time. The program is set to last for 2 – 5 days and includes answering technical workshops to prepare you for your exams the best way there is.
Classes Taught by A+ Tutors
Just like your classroom teacher, we're here to help with challenging topics, though this time make learning more interesting and  better result easily achievable in your Math and Sciences!
Stay Ahead Unfairly With Our Coursework Modules!
Our programmes are supported with structured Coursework Modules and the Recorded Lessons which are used to develop and train the weaker students and further enhance the strong. The modules available in Bahasa Melayu and English.
Watch It Anytime and Anywhere You Like.
If you find it challenging to tackle some topics during online class, you'll find the recorded lessons useful.
Still Not Sure! Can All of Them Be Wrong!!!
Here are some real user reviews from parents & students
"Yasmin used to be very slow in Maths last time. But as time goes by she is getting the hang of it, even though it may be difficult at times for her but surprisingly she is enjoying Maths!"
"Your tuition exercise truly menarik! Easy to understand and enhance mood to study. Your tuition centre could fly higher. InsyaAllah sangat membantu our youngsters"
"She enjoyed the classes as much and was really happy everytime she finished one! She really looked forward to each classes with the tutor. She had also said her understanding on the subject had started to improve and enjoying it now."
"Tutor Waiz dapat mengajar Akmal dengan baik sekali. Dia faham dengan apa yang cikgu Fizik itu ajar malah dia dapat membantu ajar kawan-kawan dalam kelas dia untuk subjek Fizik. Terima kasih banyak!"
"Kelas bestttt! Nota course menarik dan berguna. Pemahaman saya semakin meningkat terutamanya topik yang saya kurang mahir"
" Kelas memang okay sangat. Sweta faham apa yang Sir ajar! Sir memang bagi guidance yang terbaik! Cara mengajar Sir pun okay sangat. Berbaloi saya join kelas ini. Sir memang banyak memberi ilmu kepada saya. Terima kasih Sir!"
"I am very impressed with how you are able to articulate the whole thing in respect of the tutorship. Being an academician myself, what you are doing is only seen in top-performing educators and not the masses. I am so glad and thankful I found you as Ieriq's tutor and Ieriq serasi with your style"
"Cara cikgu mengajar boleh faham. Nota-nota cikgu pun membantu. Tips-tips yang cikgu share dalam group pun sangat efektif! Pemahaman Chemistry, Add Maths dan Biology saya dah meningkatlah lepas belajar dengan cikgu"
"Cara cikgu mengajar bagus kerana cikgu ajar secara mendalam so lagi senang nak ingat dan faham! Keseluruhannya pemahaman saya semakin meningkat berbanding dari sebelum join class ini. Sebelum ini saya tak faham banyak benda, sekarang banyak dah faham!"
"Cikgu go through everything dekat dalam setiap satu chapter tu dan cara cikgu mengajar tidak terlalu lambat atau laju."
"Cara cikgu mengajar bagus, senang faham and detailed explanation. Saya dapat faham dengan lebih baik bila join kelas cikgu. I had fun joining your class teacher!"
"He is doing so well with you! He got A for Add Maths test baru ini!"
"CIKGUUUU! AAAAAA! THANK YOUUUU AJAR JIHAHHHHHH AAAAAA! JIHAH DAPA STAIGHT A'S AAAAA BIO JIHAH PUN DAPAT A! BAGITAU TEACHER ANISHA YANG JIHAH CAKAP THANKYOUUUUUU SANGAT-SANGAT SEBAB AJAR JIHAH. THANK YOUUUU CIKGU AJAR PHYSICS AND CHEMISTRY. LAGI-LAGI NOTA YANG CIKGUU BAGI TIME TU KAN JIHAH SELALU GUNA TIME DAH NAK EXAM!!!"
"Irfan from 60 to A. All thanks to you!"
Enrol Now to Start Seeing Changes in your Grades